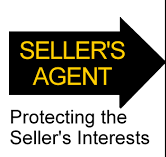 As licensed Business Brokers, aAgents.Biz is licensed to act as a Business Seller's Agent to facilitate the sale of businesses and business assets.
Licensed Business Brokers can only act to sell a Seller's business when the Seller appoints them as the Business Seller's Agent through an Agency Agreement.
The Agency Agreement must include:
identification of the business for sale and its owners, including the ID's and proof of address of the owners,
a Business Broker's appraisal of the current market sale price of the business,
the Seller's asking price,
a marketing plan,
the marketing fees and sale commission.
To list a business for sale for an effective sale's agency the following information should be provided:
A brief general description of the business, ideally including some description of the business's SWOT – Strengths and Weaknesses & Opportunities and Threats. Details can be provided on our Business Details form, including some brief description and SWOT details in the form's comments area.
Any material agreements, including lease and franchise agreements,
Financial Profit and Loss & list of assets being sold. Ideally, 3 years of Financial Statements and the last twelve months of GST returns,
ID and Proof of Address.
If you are thinking about selling your business, please contact us through one of the communication channels below..