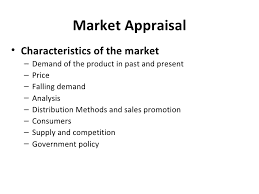 aAgents.Biz provides clients with written market appraisals/estimates of businesses free of charge, in compliance with Rules 10.2 and 10.3 of the Real Estate Agents Act (Professional Conduct and Client Care) Rules 2012.
An appraisal is not a formal valuation. It is normally a 'comparative sales' appraisal based on a multiple (reciprocal of ROI) of EBIT, EBITDA or OCS depending on the size of the business, to comply with Agency licensing rules which require an Agent to do an appraisal having entered into or when entering into an agency agreement to broker a business sale, in full or in part.
The price a business sells for is what the Seller and Buyer agree to.
Until then price can only be approximated based on expert opinions, in turn normally based on comparable sale prices, ROI – Return on Investment, Profitability, etc.
An appraisal of a current market sale price is typically based on the ROI of comparable sales. That is based on the ROI of sales of other similar types of businesses. The multiple (reciprocal of ROI) of profit (EBIT, EBITDA, or EBPITD) that comparable businesses are sold on is applied to (multiplied against) the profit of the business being sold. Other factors can affect the amount of the multiple used e.g. expected maintainability and growth of profits.
aAgents.Biz can also be paid to provide more comprehensive business valuations – Independent Indicative Business Valuations & Information Memorandums that research and report more deeply on the strengths and weaknesses of the business assets to prosper in the opportunities and threats of the market.
For acting a Business Broker to sell a business we need the information listed below. To appraise the sale price of a business we need the information highlighted in red – historical ROI information and some information regarding future ROI prospects:
A brief general description of the business, ideally including some description of the business's SWOT – Strengths and Weaknesses & Opportunities and Threats. Details can be provided on our Business Details form, including some brief description and SWOT details in the form's comments area.
Any material agreements, including lease and franchise agreements,

Financial Profit and Loss & list of assets being sold. Ideally, 3 years of Financial Statements and the last twelve months of GST returns,

ID and Proof of Address.
Measures of Business Profit Used in Appraising a Business Sale Price
ROI is Return on Investment
EBIT is Earnings Before Interest and Tax
EBITDA is Earnings Before Interest, Tax, Depreciation, and Amortization
OCS is Owner's Cash Surplus, also referred to as EBPITD
EBPIDT is Earnings Before Proprietors Income (wages or drawings) Interest and Depreciation. (This is sometimes called the Sellers Discretionary Cashflow.) This determines the basic earning capability of the businesses before any other variables – including 1. Net Profit before taxation 2. Proprietors income (including salary, wage, directors fees) 3. Any Interest paid 4. Any depreciation claimed