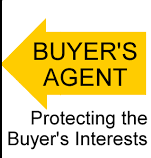 As a Business Buyer's Agent, aAgents.Biz facilitates buying businesses and business assets.
Licensed Business Brokers act to find and/or buy businesses for Buyers who appoint them through an Agency Agreement to act as their Buyer's Agent.
The Agency Agreement must include:
identification of the buying client, including the ID's and proof of address of the owners,
identification of the buying service that will be provided, including for example a buying strategy and/or purpose, the price range sought, profile of the type(s) of business sought, specific businesses purchases sought,
fees and commissions.
If you would like to talk to us about acquiring, investing in full or in part in private businesses, please contact us through one of the methods provided in the pager footer below or through the message form directly below.